Upcoming Events
Local Moline children's author, Allen McCaulley.

Mr. McCaulley will be at Prophetstown Library on Thursday, July 6th at 3 p.m. sharing his stories from his dog Max!
Max Makes Pancakes is Allen McCaulley's first book, but will not be his last. Allen grew up in the Mississippi River town of Moline, Illinois and makes his home there with his wife Linnea. Allen has worn many vocational hats in his life, including serving as mayor of Moline several years ago.

Max was a real-life dog and provided the inspiration for the first book. Allen says my wife and I had 17 years of sharing our lives with this incredibly smart and mischievous dog, and when he passed away, writing about him and sharing his spirit became my passion. I want to make young children laugh and smile and I want them to be good readers so they can join Max on his adventures.

Allen and Linnea enjoy traveling in the Midwest. Every summer they travel to Spring Green, WI to see plays at American Players Theater. Chicago and St. Louis also beckon from time to time. One favorite trip was to Door County, WI with Max. He loved the trip and new smells and sights.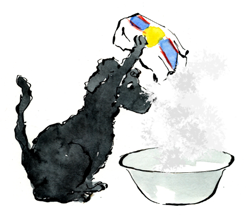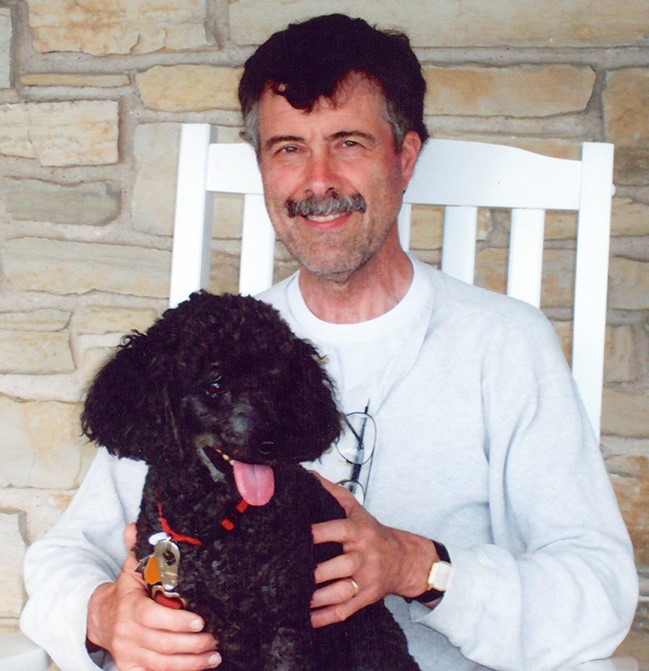 Quick Links